Maybe you've seen the "10 Years" stickers on orders this year?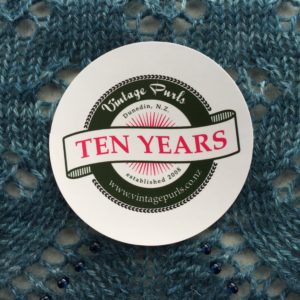 In February I released Decennium to mark the 10th anniversary of VP being incorporated as a company. Today's birthday milestone is a little more exciting for me, today is what I consider the true anniversary of the birth of Vintage Purls, the business.
Back in 2008, incorporation was the official beginning of Vintage Purls as a retailing company but it wasn't the start of trading for me. It took some time to get all my ducks in a row and to develop stock and a shop online. April 10 was the day I launched Vintage Purls more or less as we know it today: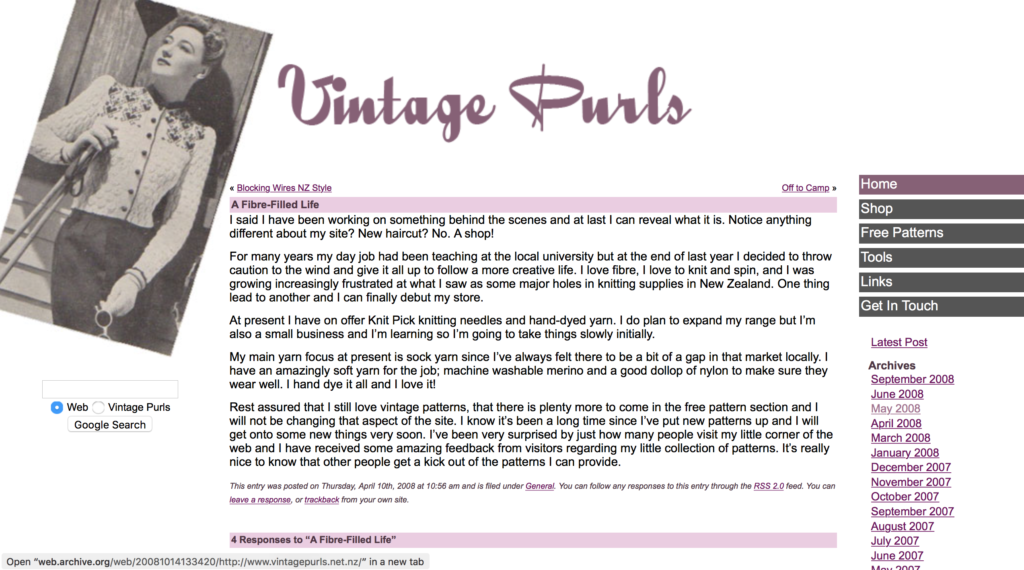 That day was the "big leap", the public commitment. It was exciting and scary and it's astonishing to me that I've been doing this for ten years now.
I would not, of course, have been doing this for ten years without amazing support from the NZ knit community. I think it's only fair that we have some presents to mark this milestone. Not presents for me, presents for you!
Every purchase here online between today and May 10th puts you in the draw to win $200 shop credit! That's right, if you win you can spend $200 via the VP site on almost anything you like*.
Additionally I'll have prize giveaways every week for the rest of this month too. Be sure to follow VP on Facebook, Twitter or Instagram, to see how you can win. And if you sign up to the VP email list you'll get be in for a chance to win other prizes, just by being on the list.
Aren't Birthday's fun? 😁
xx
Morag
*Anything in stock, so the credit can't be used on Majacraft products.
SaveSave
SaveSaveSaveSave
SaveSave
SaveSave
SaveSave
SaveSave