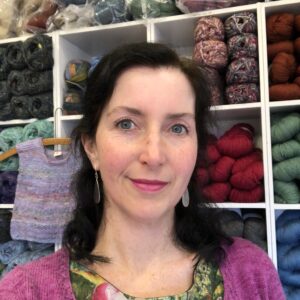 Vintage Purls is owned and operated by Morag McKenzie.
Vintage Purls is in Dunedin, New Zealand.
We do not have regular open hours. Visits can be arranged by appointment – please get in touch. I work from home in the suburb of Maori Hill.
Contactless pickup is available. This option is presented at checkout when a Dunedin address is entered.
Emails are answered no later than the next business day (Monday – Friday 9am – 5pm).
Phone: 021 126 5587
Email: sales@vintagepurls.co.nz
Mailing Address:
Vintage Purls
PO Box 8053
Gardens
Dunedin 9041