It's super easy to choose a great Christmas gift for the Knitter in your life. Here are some suggestions and tips to help you make a decision from all that is on offer here at Vintage Purls.
Let Them Choose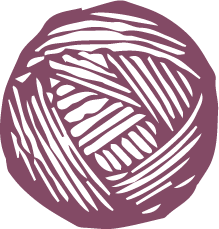 If you have no idea what your Knitter needs and you'd like to let them choose something for themselves then a gift voucher is the way to go.
This is also the perfect solution for last minute shoppers – pay by credit card (or PayPal) and your gift certificate will be with you mere seconds later.
Send it to your recipient by email if you are feeling super eco-friendly or print it out and pop it in a nice envelope.
Tools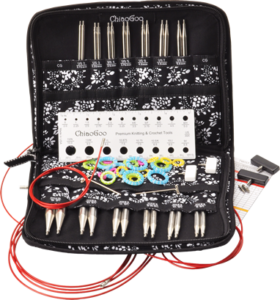 Great tools make a Knitter's life so much more enjoyable. The average knit item contains literally thousands of stitches. When you repeat an action so often it only makes sense to do so with the best tools you can afford. ChiaoGoo sets provide beautiful collections of superb quality knitting needles.
They come in metal and wood (have a look to see what your knitter uses now) and in a complete set or in a smaller set which can be added to later if need be. There are even sets of very tiny needles for those Knitters who do really fine work.
The 5″ Twist Small Set is incredibly popular but if you aren't sure what your Knitter needs, get in touch and I'll try to help you find out what will be best. If we still get it wrong, don't worry, your purchase can be returned and we can make sure your Knitter gets exactly what they need.
Have you ever been asked by a knitter to hold a skein while it's wound? Your Knitter needs a swift! Swifts hold a skein and allow it to be easily balled up. Add a ball winder to the package and your Knitter will zoom through their skeins in no time.
Yarn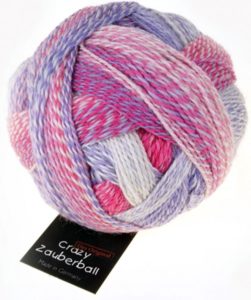 A Knitter can't get enough yarn, its our lifeblood. Not sure what colour to buy? Open you Knitter's wardrobe and see what colours they wear – that's often a really good indication of what they'd like.
A single skein of Sock yarn will make something useful (like Socks, a shawlette, or a hat and gloves), buy three or four skeins and then something much larger can be made.
A ball of Zauberball makes a great stocking stuffer or modest present for your Knitter. There are heaps of colours to choose from. If your Knitter likes to knit socks, choose a kind with nylon in it.
Hand-dyed yarn is always special and it's something we do well. If your Knitter likes to knit fine shawls a skein of VP Lace will be appreciated. Sock, baby wear and accessory Knitters will delight in a skein of VP Sock. Those who knit for kids will definitely get use out of some skeins of Max. And for those who appreciate some luxury, Superstar is ideal.
Does your Knitter live somewhere that gets really cold in winter? Help them get super toasty with a gift of Outlaw Bohemia Sport. This yarn contains possum, alpaca and wool so it's incredibly warm and cosy. Also an ideal stocking stuffer. One ball will make a small accessory, buy two or more for something larger.
Fun
You'll find some great little things to make Knitter's smile filed under the "cute" tag. Novelty tape measures, temporary tattoos, cushion covers, we've got all sorts of things!
Grant a Wish
Your Knitter might have a wishlist here on Vintage Purls. Wishlists can be shared or made public so you can find our what they really want.